A Retirement Haven! Small Ocean View Development AND Single lots for Sale in Mountains Overlooking Gulf Islands
ID CODE: #3346
Sales Price: US$55,000
Land: 6,000 m2 (64,560 sq.ft.)
---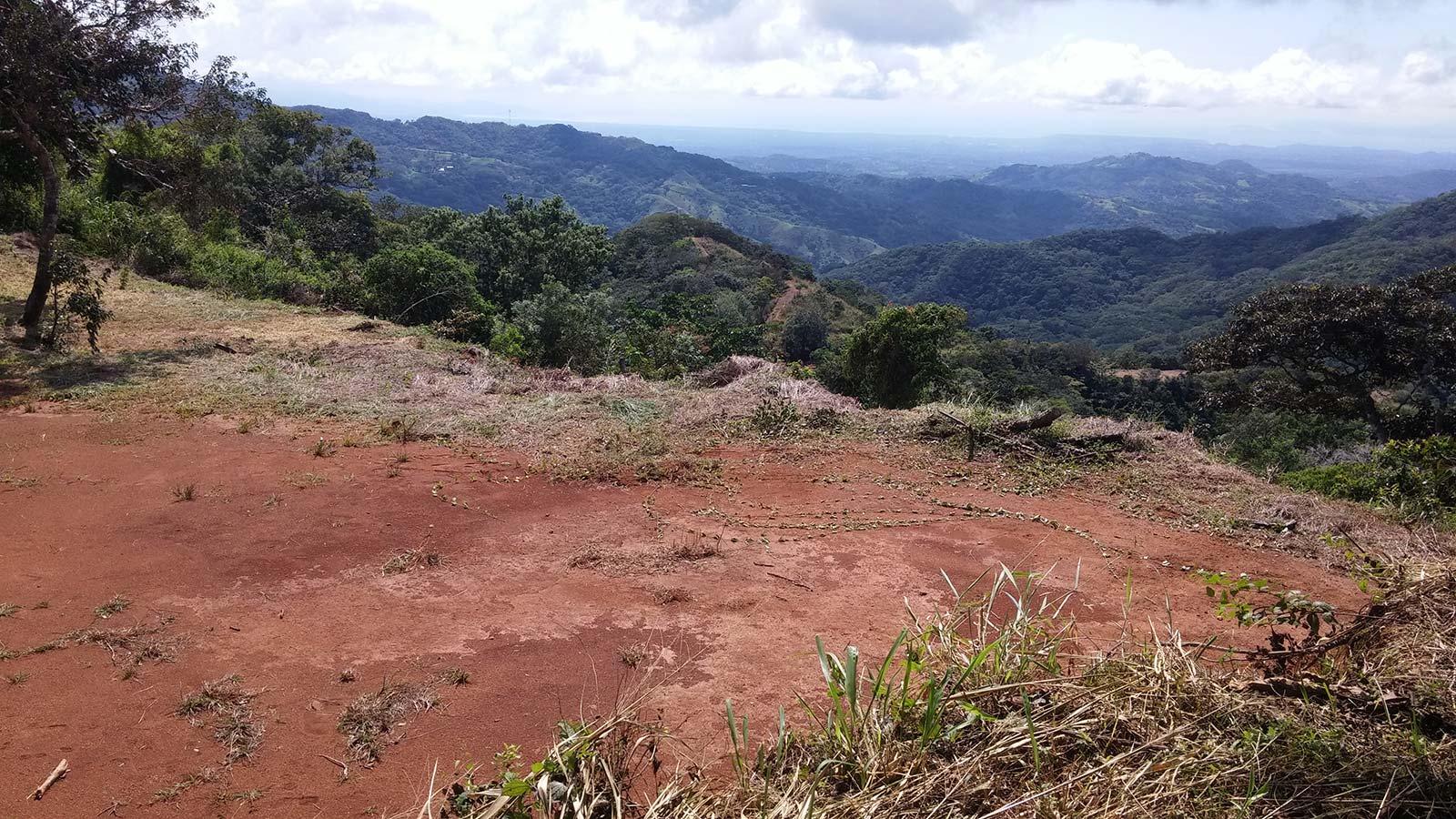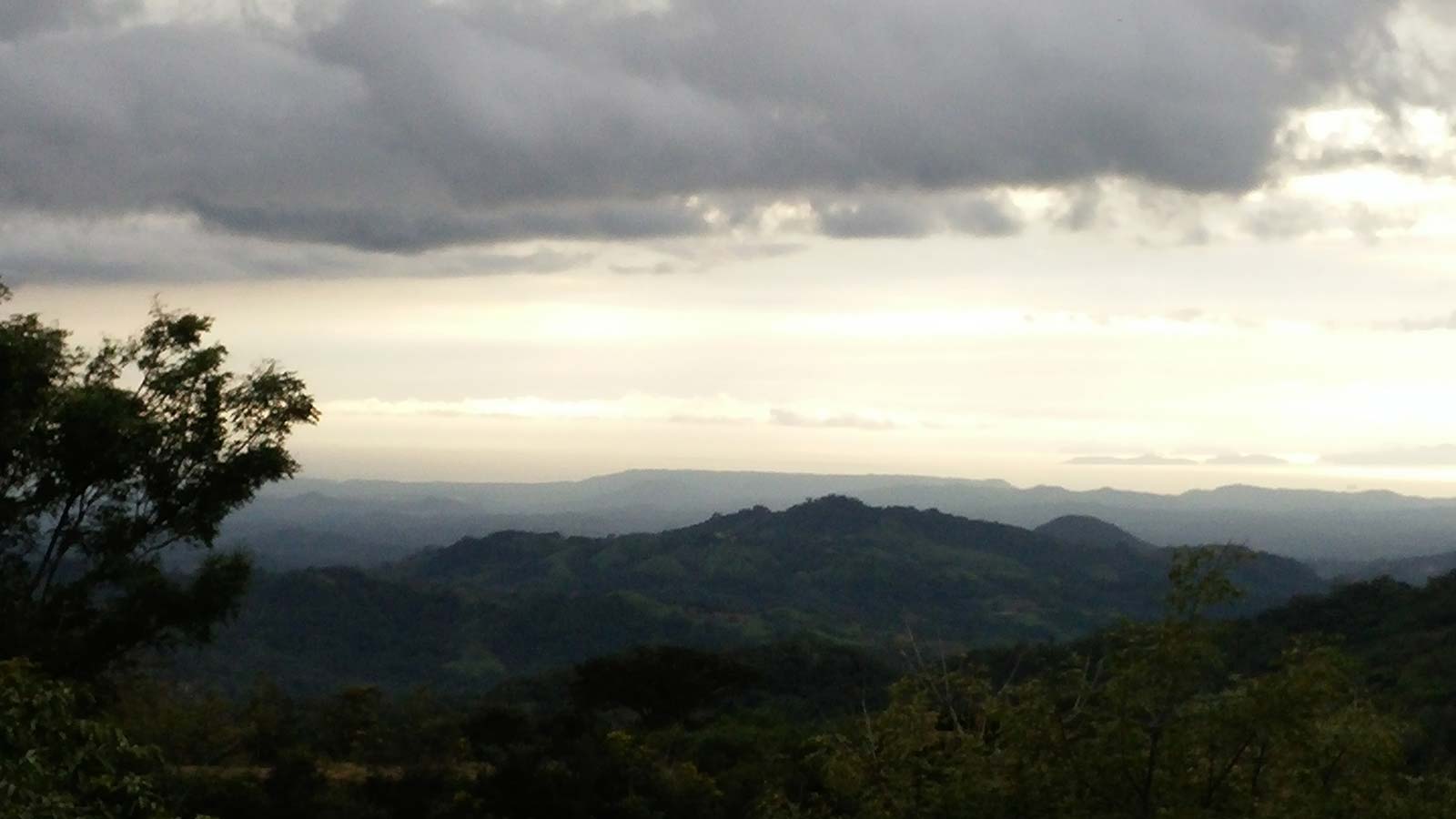 Epic views and tropical gardens, warm weather and cool breezes are just what the doctor ordered. This little paradise is inside a small development just 20 minutes from the City of San Ramon, and an hour from the Capitol. Whether you are looking for a project to live and invest, or just seeking a private lot to build your dream home, don't skip seeing this little gem.
One of the most desirable areas and climates of Costa Rica, ticos have enjoyed moving to San Ramon for generations. Now expats are figuring out why. With temperatures in the high 70s year round, and with high end amenities from private and public healthcare to bilingual schools, its proximity to everything in about an hour makes it an attractive and diverse area for retirees and families. Local community groups will welcome you into volunteer work, the local chorus, art classes and much more, or just set your own pace and enjoy some of the most epic sunsets of Costa Rica for this great property.
Being sold all together for the best value, or as single lots (4&5 only together), each has different build-able areas, views to the islands and gulf (and mountains on a cloudy day!), drainage, gardens and inner road. The entire development is kept in a professional manner. The main entry road is well paved right from HiWay 1, through the most desirable neighbrohood of San Ramon- Magallanes. Take this road to the end (10 minutes) then it is gravel for the next 500 meters or so. A 4x4 is needed for driving on a regular basis. Cars can take the road, its not a river bed! But its slow and will tear up a car after a while. The development is also accessible through Piedades, another neighborhood of San Ramon. So in just minutes along the dirt road you have a nice sized grocery, small restaurant, high-school, etc. The inner roads of this mountain development are a mix of concrete and gravel as well. If you are seeking some privacy, a little remoteness, and beautiful fresh air living but with amenities less than 30 minutes away, this is a great spot.
The property consists of 5 lots, one with a nice, new 1BR/1BA spec house that was designed to easily add more rooms at a low cost (bathrooms, bedrooms, office, etc) and seller is willing to help.
Lot #1
Land: 6000m2
Sales Price: US$55,000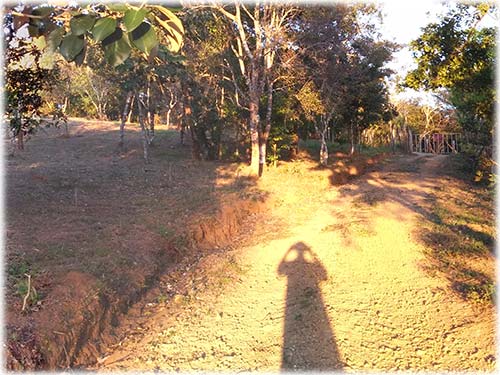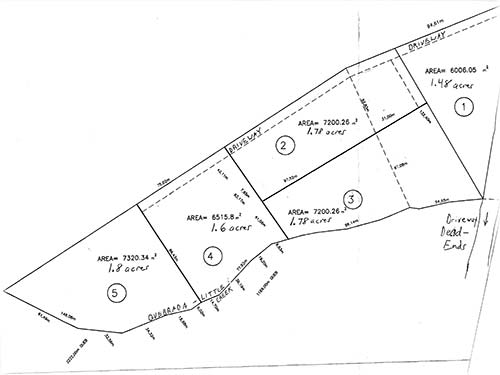 View gallery
Lot #2
Land: 7200m2
Sales Price: US$70,000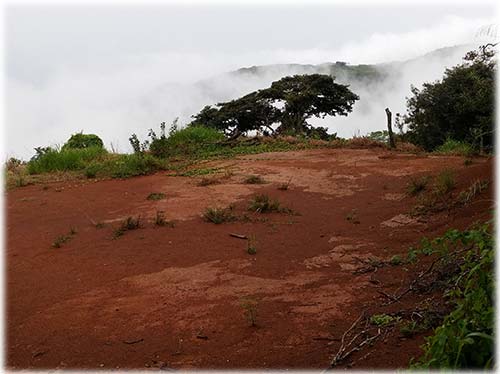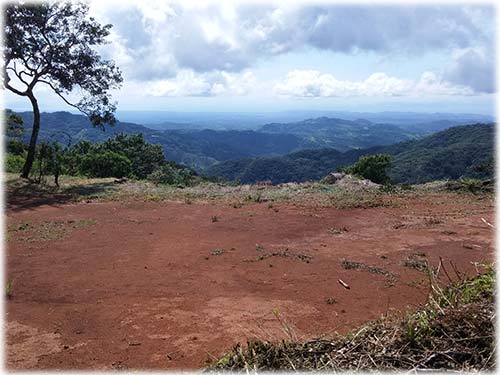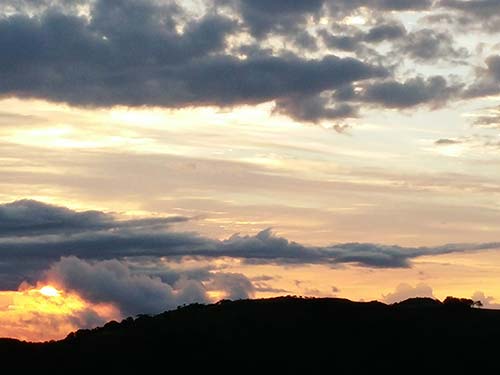 View gallery
Lot #3
Land: 7900m2
Sales Price: US$129,000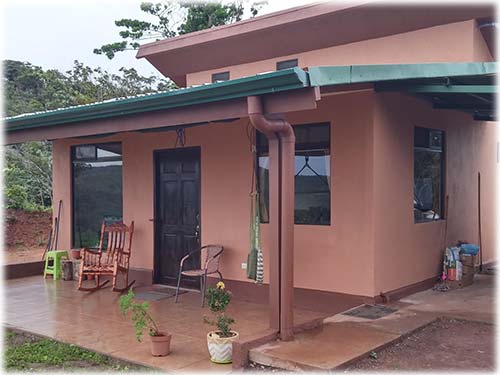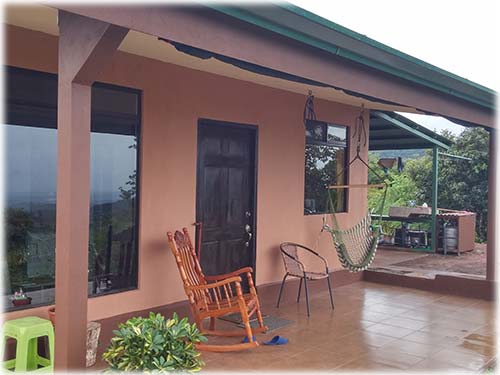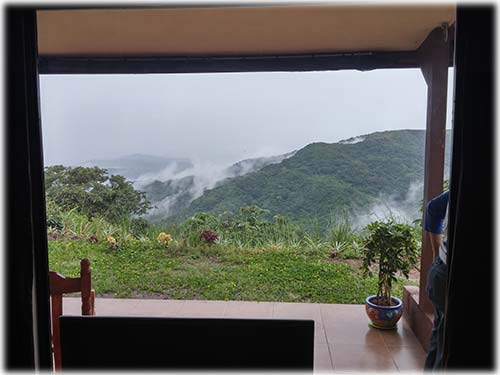 View gallery
(Lot #4)
Land: 6500m2 - Sales Price US$75,000
(Lot #5)
Land: 7300m2 - Sales Price US$65,000
Sales Price for lots #4 & #5 if sold together: US$135,000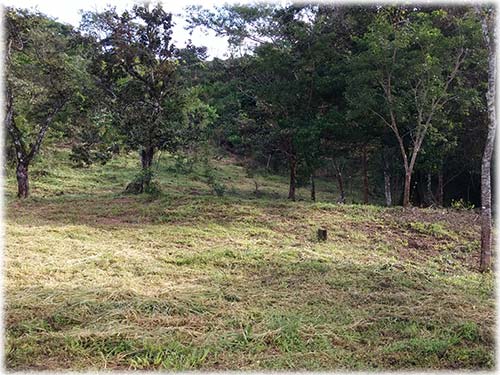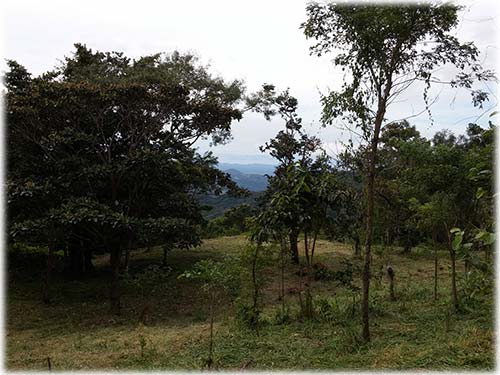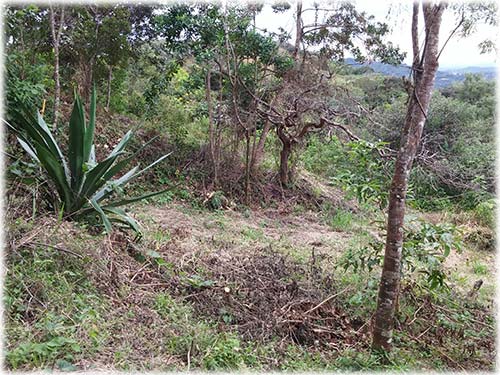 View gallery
There is water and electric to the property, as one spec house has been built already. Drainage systems are well done, there is flat area to build on each, and the inner roads are there to be paved if you choose. Again, this is a great option for someone in retirement who wants a project with the real hard 'stuff' out of the way, a small developer who wants to build big ocean view homes to sell and possibly work with other owners to finish paving the public entry road, or someone who simply wants a beautiful lot in the heart of Costa Rica but with generally easy access and all amenities close by.
HOUSE PLUS OTHER LOT(S) PRICES:
HOUSE PLUS LOT 1 = $164,000 u.s. instead of $184,000 ($20k savings)
HOUSE PLUS LOT 2 = $169,000 u.s. instead of $199,000 ($30k savings)
HOUSE PLUS LOT 4 = $174,000 u.s. instead of $204,000 ($30k savings)
HOUSE PLUS LOTS 1 AND 2 - the entire top part of our property = $220,000 ($34k savings)
HOUSE PLUS LOTS 1, 2 and 4 - all except lot 5 - for only $260,000! That's a $69,000 savings off the regular prices of the 3 lots plus the house and lot 3.