Perfect Beach Home - in the Mountains!
ID CODE: #3448
Land: 4,455 m2 (47,935 sq.ft.)
Construction: 170 m2 (1,829 sq.ft.)
Bedrooms: 4
Bathrooms: 2
5 Parking
---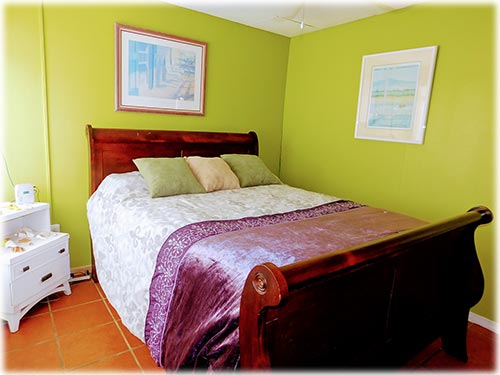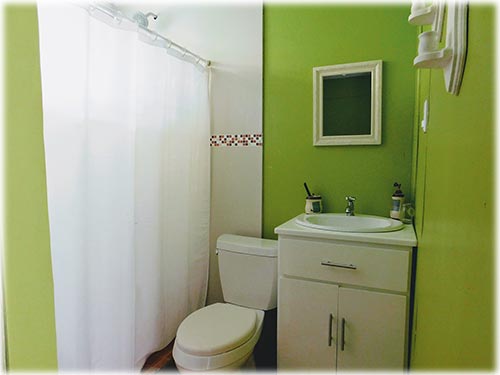 This house was a Tico home, approximately 7 years old, that has been remodeled and added on with American Qualities.
If living at the beach seems like a dream, but the heat will burst you into flames, then how about a beautiful beach home overlooking the Ocean from the mountains?! San Ramon is one of those rare gems of an area where you get the best of both worlds. Depending on the weather, you may have the clouds dancing in your living room, and in 10 minutes more you could be looking at half of Costa Rica's Pacific shoreline.
That includes Puntarenas, Guanacaste, all the mountains and fingers of the Nicoya Peninsula, and all the islands that dot its Gulf. It is breathtaking. AND - its just 45 minutes to the closest beach, 45 minutes to the international airport, and San Ramon is the second biggest city in Alajuela so you get all the amenities you need and want at your fingertips.
This particular house was built a few years back but completely updated to North American standards with a large Ocean View 2 story addition built on. See the views from every corner! The upstairs master suite is spacious, and simply a wall of windows. Wake up to a Paradise view each day.
Downstairs, the mix of old and new, glass walls and wooden textures make it a unique treat to enjoy. Again, the addition is so spacious you could have an entire yoga studio. That still leaves the 3 additional bedrooms, full downstairs bathroom, and workroom, wonderful custom kitchen, and dining area.
Missionary owners feel drawn to a new area and are looking to sell quickly. Come see if this wonderful house is your future Paradise today!