Adorable Cedar Cabin with Lush 5 Acre Coffee Farm
ID CODE: #3529
Sales Price: US$190,000
Land: 1 hectares ( 2.5 acres)
Construction: 75 m2 (807 sq.ft.)
Bedrooms: 1
Bathrooms: 1
---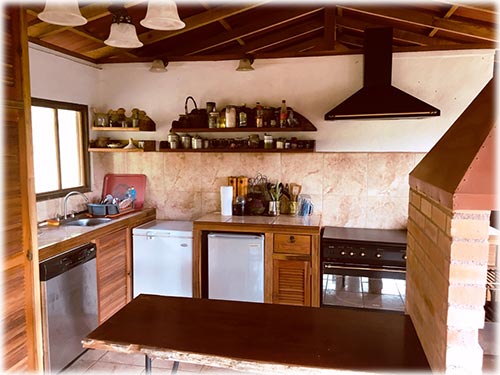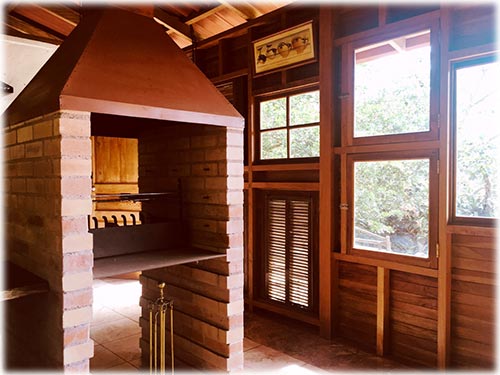 The farm is located in "Piedades Norte de San Ramon", and nestled at the river "La Paz" (Peace), a region famous for its moderate climate (min/max 66/84F - 19/29C) beautiful scenery and lush vegetation.
The home is crafted from fine cedar wood and high ceilings and the total construction area measures 800 square feet (75m2) which is divided into an open concept living/ dining/ kitchen area, equipped with a grill/fireplace, a spacious bedroom with ample closet space, and a modern bathroom. It is ideally designed for two people and comes with build in fridge/freezer/dishwasher.
The property has plenty of building possibilities, new electricity, and water installations, and is covered by cellular phone & internet antennas and various satellite TV providers.
Surrounded by other farms, the property is secure, and a year-round gardener/ handyman who lives in the premises.
Highly fertile soil and plenty of water suggest agriculture and horticulture use – it has already a half acre of fine coffee plants.
Piedades Norte, is a very secure farming community, offers a health post, a public school, and country food stores, while the metropolis "San Ramon" is only 6 miles away.